Skincare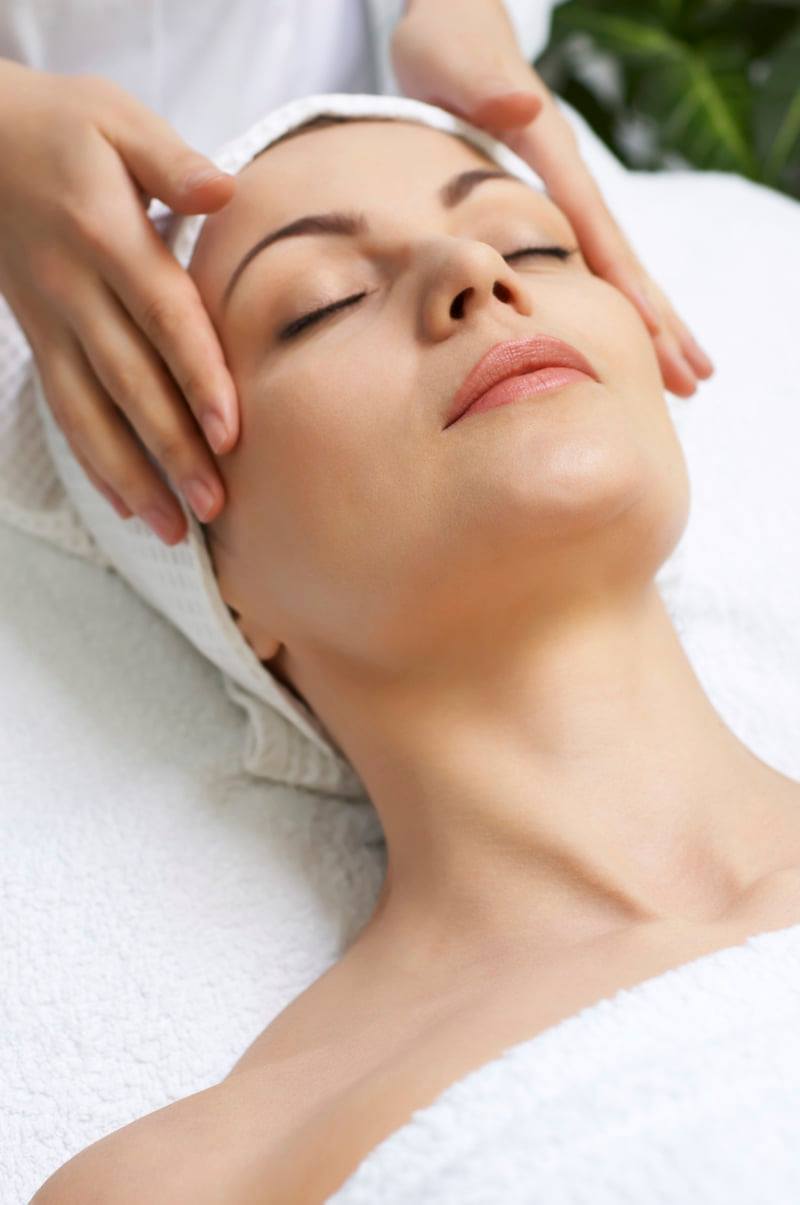 Women and men alike value beautiful skin, so here it is!
Healthy skin care is a need, not a luxury. Beautiful skin is within your reach with professional guidance from our passionate, caring, and highly experienced esthetician.
We address your lifestyle along with signs of aging, hyperpigmentation, dullness, dehydration, dry skin, sun damage, sensitive skin, rosacea, and those experiencing or have experienced cancer treatment, or other health-challenges.
We listen to your individual needs, find solutions, and work with you to achieve visibly, healthy results.
A luxurious, effective treatment with selected organic, natural, and therapeutic ingredients is customized for you. Along with healing touch, the pampering you deserve is created. Your facial also includes a neck, shoulder, and foot massage, as desired.
What you should expect during your facial
Again, all facials are customized to your skin. Depending on your exact facial service, please allow for modifications:
• Step 1 – Two, luxurious cleanses are massaged into face, neck, and shoulders
• Step 2 – Skin analysis is performed for specific needs and concerns
• Step 3 – Toner is applied
• Step 4 – Mask is applied with a soothing brush. Depending on the condition of your skin, steam is applied
• Step 5 – Foot massage begins, as desired
• Step 6 – Extractions are performed as needed, then customized toner is re-applied
• Step 7 – If needed, a second mask is applied followed by toner
• Step 8 – Serum is applied
• Step 9 – Moisturizing crème is applied
• Step 10 – Eye crème is applied
• Step 11 – Sunscreen is applied, if needed
• Step 12 – Scalp massage is performed
"My experience at Back 2 Perfect was super positive! My facial was so relaxing and enjoyable. My skin feels smooth, very hydrated, has a healthy glow, and the redness in my skin has also calmed down. Suzanne was extremely attentive, knowledgeable, and gave specialized treatment specific to my skin's needs and issues. I can't wait to go back to Back 2 Perfect for another treatment very soon!"
"I had facial with Suzanne, she is really good! Funny, friendly and does a great job!"
Book Online
Select the time and treatment best for you. Emails confirm and remind you of appointments.